Cafés are where we go to relax, catch up with friends and enjoy a coffee and something small to eat. It's the total opposite of that behind the counter though. Staff are running around clearing tables, making coffees, making meals and taking money.
Service needs to be fast, it needs to be easy and it needs to be reliable. This is where Idealpos comes into its own.
Do you offer table service or simply use order numbers? Do you need kitchen printing or just hand the docket to the chef? Do you use customer loyalty cards to keep your customers coming back? If you have answered yes to any of these questions than you can be safe in the knowledge that Idealpos can do it.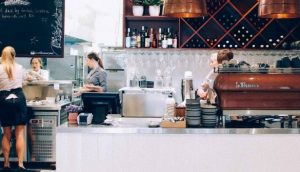 Table Map or Order Numbers
Customer Reward Promotions (Buy 10 get 1 Free!)
Hold Print Functionality
Mobile App for Table Ordering
Kitchen Printing
Buy 10 & Get Your Next Coffee FREE!
If this is a promotion that you offer in your cafe, then Idealpos is here to help. Simply by adding customers and linking them with a code, name or barcode, their rewards can be tracked and stored in the Idealpos database.
Each time they buy a coffee you can let them know how many more they need before a free one is available. When a free one is available, Idealpos will prompt you automatically at the end of the sale so you can ask them if they wish to redeem it. Redemptions will accumulate and can be used within the one sale.